Type or Paste Your Text here
Cool Fonts will Appear here
Cool Fonts Generator
Cool fonts generator is an online tool that does not require any installation. You just need to copy and paste your text in the cool font generator, and it will give you a list of fancy and cool fonts. Select your desired text and paste it wherever you want. Bingo it's done.
More Generators: Discord – Instagram – Facebook – TikTok – Tumblr
The idea behind making this generator is that people who were looking for some cool fonts were landing on the sites of regular fonts. It is more like a fancy text generator but there are some more cool fonts present in this convertor. It works like a convertor but in actuality it is not a convertor.
Basically, cool texts are generated by combining a bunch of different symbols which are called Unicode. These Unicode are standard now and normal alphabets are replaced by these characters to display colorful stylish fonts. There are more than 100 thousand symbols in standard Unicode which are not possible to appear on your keyboard.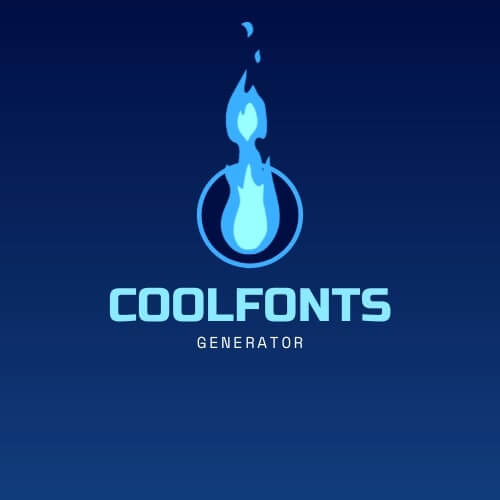 This online tool converts the normal text into 100 plus different cool fonts styles like cursive fonts, calligraphy fonts, word fonts, handwriting fonts, fancy fonts, web script fonts, old English fonts, and many more. Most of the time these cool fonts are used for Instagram bio. These IG fonts make your profile stand out.
The fact is that social media platforms do not allow you to paste fonts from outside their app. However, there is no restriction for writing or pasting Unicode symbols. So, when you write in your Instagram bio or Facebook status you just use the symbols generated by this amazing generator. In this simple way, everything looks cool. just get cool s word and see the reactions of people.
If you are the one who wants your social profile eye-catching that this convertor is just for you. You can impress your friends and your other visitors with your attractive Instagram bio and Facebook profile by using these fonts. It is easy to use and you can completely change your Instagram fonts, Facebook fonts, Tumblr, Twitter, and TikTok fonts in no time with these easy cool fonts.
If any of your favorite fonts are missing in this convertor do let us know in the comment section and we will surely add it for you to our list of amazingly stylish and cool text generators.